About 1,000 Latter-day Saint young adults from across Europe are expected to volunteer at the 2023 Special Olympics World Games in Berlin. To prepare, The Church of Jesus Christ of Latter-day Saints is hosting a service convention for them. The games and the service conference will take place June 16-25, 2023.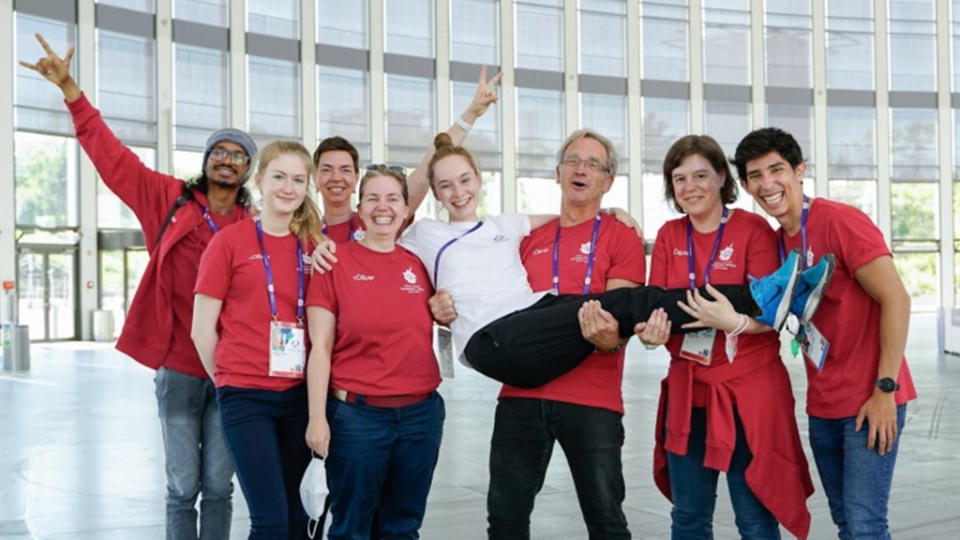 The Special Olympics World Games are the world's largest inclusive sporting event, with some 7,000 athletes with disabilities competing in 26 disciplines. Up to 20,000 volunteers from around the world will assist.
In a recent letter to young adults across Europe, Church leaders in the Europe Central Area wrote: "One of the things God has given us is both the opportunity and the responsibility to follow our Savior Jesus Christ by serving those around us. … This conference is an unforgettable opportunity to serve and rejoice with many of our Heavenly Father's wonderful children who are often marginalized."
Tabita Aversa, a 25-year-old from Berlin, was among the 35 young Germans who volunteered in June 2022. She said it was "absolutely worthwhile."
"I particularly like to think back to when there was a party for the volunteers and the athletes, and we could dance and have fun together," said Aversa. She says she has already registered as a volunteer for the 2023 Special Olympics World Games.
Volunteering requires sacrifices of both time and money from these young people, who are between the ages of 18 and 35. They lead busy lives that include educational endeavors, work, and socializing. Participants travel to Berlin and back home at their own expense. The costs for their accommodations, meals and training are taken care of. Participants can choose to volunteer for five or 10 days. Volunteers participate in competitions during the day and in Church-sponsored activities — such as dances, devotionals, workshops, and other social gatherings — in the evenings.
Young adults who belong to a different faith or consider themselves nonreligious are also welcome to attend this unique service convention, according to leaders in the Europe Central Area. All volunteers must be able to speak either German or English and adhere to Church standards of conduct during the convention. Other information about the opportunity, such as what it's like to participate in the conference and how to register for the Special Olympics as a helper, can be found here.
Aversa encourages everyone to join in.
"It will definitely be worth it; you will meet really great people and learn more about them," she said. "The experiences you have and the memory of them will stay with you for the rest of your life."
This article was originally published on German Newsroom.