Newsroom features stories from its dozens of websites around the world to show what members and leaders of The Church of Jesus Christ of Latter-day Saints are doing to serve their communities. Today, we feature news from Bolivia, Canada, Ghana, New Zealand, Peru, the Philippines and the United States.
Ghana: 20 New Homes Built for Flood Victims
Villagers who were displaced by heavy rains and flooding in June 2022 in Simiw, Ghana, are finally able to return home. Twenty new homes were built and donated by The Church of Jesus Christ of Latter-day Saints. A ceremony expressing gratitude was held on October 6, 2023.
Read more about the donation on Ghana Newsroom.
Canada: $500K Donated to Local Food Banks
The Church of Jesus Christ of Latter-day Saints has donated $500,000 to help the Daily Bread Food Bank, Canada's largest network of food banks, serve the community. This comes as communities' needs for the organization have greatly increased since the pandemic.
"What [the Church] did is so incredible," said Neil Hetherington, CEO of the DBFB. "It allowed us to buy the food we needed to buy. It was targeted, it was clear, and it made an impact."
Philippines: Displaced Muslim Children Receive School Bags and Toiletries
More than 400 school bags were donated by Church members to Muslim children of internally displaced families. Included in the bags — which were assembled at the Cainta chapel in the Philippines — were notebooks, pens, pencils and coloring materials, as well as basic toiletries and cleaning materials.
Read more about the impact of the donation on Philippines Newsroom.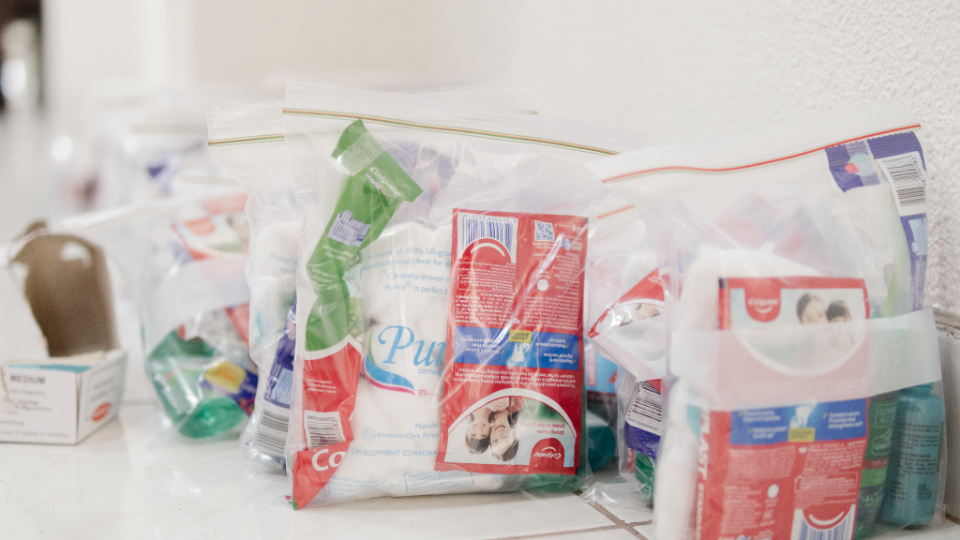 New Zealand: Meetinghouse-Turned-School to Receive Playground
The Nuhaka Primary School in Nuhaka, New Zealand, will soon have a playground again after the grounds were destroyed by Cyclone Gabrielle in February 2023. The devastation also forced the school to move to a rented facility nearly 20 miles away, but thanks to an agreement with the Church, the school has been utilizing a local meetinghouse.
United States: Church Recognized for Helping Feed Food Insecure in Los Angeles

On Saturday, September 16, 2023, the Church was presented with the Dolores Huerta Spirit Award for providing nearly 500,00 pounds of food over the last two years to Labor Community Services, which services Los Angeles County.
Chanchanit "Chancee" Martorell, LA Stake Director of Church Communications, was also awarded the Dolores Huerta Spirit Award for her work in bringing the Church and Labor Community Services together, as well as coordinating the packing and distribution efforts by local Church members.
Philippines: Church Partners with Organizations to Provide Eye Care
A local Church meetinghouse in Linasin, Bangued, in the Philippines was used as a hub for individuals to receive free eye-care services on September 1, 2023. Patients with eye conditions could receive advice from a team of ophthalmologists and even be screened for possible eye surgeries.
Since 2003, the Church has helped nearly one million people in 81 countries and territories receive vision care.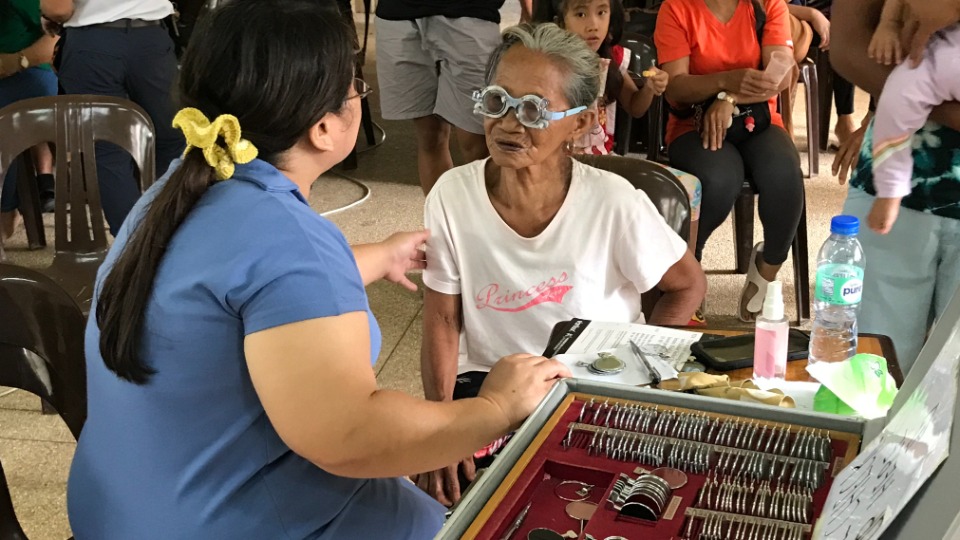 Peru: Church Volunteers Help Clean Streets
More than 150 volunteers from the Church jumped into action on August 30, 2023, to help clean streets in Lima, Peru. They joined in as part of the "Clean Neighborhoods" campaign of San Juan de Lurigancho, a district in Lima. which aims to clean and reduce pollution.
Read more about their efforts on Spanish Newsroom.
Bolivia: Child Cancer Patients Receive Toys from Local Ward
Children hospitalized for cancer in La Paz, Bolivia, were gifted toys, a television and DVDs, among other items, thanks to a service activity held by the Calacoto Ward of The Church of Jesus Christ of Latter-day Saints.
"Ten days ago, we saw the need to ask in prayer for hands that can help with the pending matters that they had in the center, and now, when we receive them, we know that God hears and watches over our children who suffer from this disease," said Lic. Mónica Méndez, director of the Nuestra Esperanza Foundation.