Relief Society in Action highlights the volunteer service of Latter-day Saint women in their communities around the world. The Relief Society is an organization of The Church of Jesus Christ of Latter-day Saints for women aged 18 and older. It has more than 7.1 million members and is one of the largest women's organizations in the world. Today we feature news spanning the last few months from Australia, Bolivia, Germany and Peru.
Relief Society in Germany Sews Stuffed Animals for Children With Cancer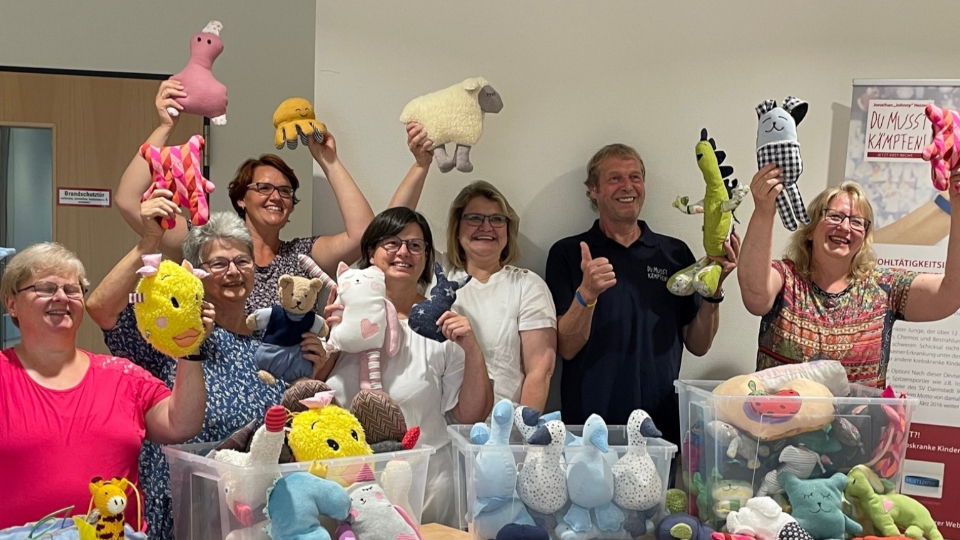 In Germany, to commemorate the 180th anniversary of the founding of the Relief Society, sisters sewed 350 stuffed animals for a children's cancer initiative on Wednesday, June 29, 2022, in the Friedrichsdorf chapel.
"The sisters have so much compassion for others in need that they have used their empathy and talent to create stuffed animals, each of which is unique" ​​said Michaela Frenkel, local Relief Society leader.
Read more on the Germany Newsroom.
---
Peruvian Sisters Serve Elderly Adults
Members of the Relief Society in Pucallpa, Peru, held a day of service at the Comprehensive Care Center for the Elderly in the Manantay district of the city. On Friday, November 11, women provided haircuts, facial cleansing, manicures and physical exercise support to older adults served by the center. They also donated clothing and medicines.
Read more on the Spanish Newsroom.
---
Relief Society Sisters in Perth Give Back to Their Community
Relief Society members from Perth, Australia, recently gathered to assemble Transient Teenager Toiletry (TTT) bags for Care Bags, a charitable organization that serves children in state custody. Each TTT bag was packed with toiletry items to help transient teenagers and young adults maintain their personal hygiene and self-esteem. More than 60 bags were donated across Western Australia to the Department of Communities, Child Protection and Family Support Offices.
Click here to read more about how these women served those in need.
Other Relief Society members in Perth held a "trash and treasure" activity so members could share their surplus resources with those in need. Donations consisted of clothing, shoes, kitchenware, bathroom and laundry items, linen, unwanted gifts and other household small goods.
Visitors were encouraged to take anything they wanted from the displays. At the end of the weekend, all the leftover clothing and other items were boxed and delivered to various charity groups.
You can read more about this activity here.
---
Sisters in Bolivia Donate to Hospital to Celebrate Relief Society's 180th Anniversary
In Bolivia, women made 96 sets of sheets for the Instituto Oncológico del Oriente Boliviano. Yolanda Leith de Agramont, a local Relief Society leader, said, "It is service to our brothers [and sisters] that brings us closer to our Savior Jesus Christ."
Click here to read more on the Spanish Newsroom.
The Relief Society will commemorate its 181st anniversary on March 17, 2023.