Newsroom features stories from its dozens of websites around the world to show what members and leaders of The Church of Jesus Christ of Latter-day Saints are doing to serve their communities. Today, we feature news from Africa, Belarus, Canada, El Salvador, Indonesia and Peru.
El Salvador: 100 Young Salvadorans Benefit From Church Scholarship Donation
One hundred young people in eastern El Salvador have the chance to earn a "Certification in Gastronomy" thanks to a scholarship donation from The Church of Jesus Christ of Latter-day Saints.
Sara Elizabeth Márquez — a 24-year-old woman who lost her mother and now supports her father and two brothers — was one of the recipients. She said: "It is my dream to cook, and today it starts. Our income does not allow us to pay for this type of study. This help is valuable. With the scholarship, one day, I will be able to work in a restaurant. Thank you."
Canada: Thousands of Socks Gathered, Sorted and Distributed to Homeless Populations
Members of the Church in Canada helped some local organizations gather and distribute socks for people experiencing homelessness.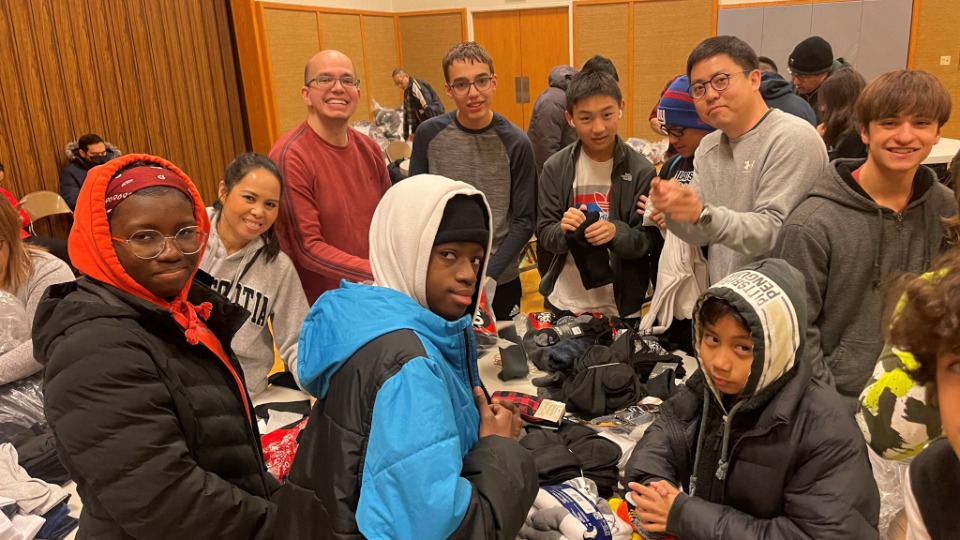 In Toronto, youth from the Toronto Ontario Stake met throughout the year to sort socks for Socks 4 Souls Canada. The socks were then donated to local shelters.
"I love helping people to have warm feet," said youth participant James Hall.
At the Langley Events Centre in British Columbia, more than 2,500 pairs of new socks were thrown onto the basketball court during halftime of a game (a spinoff of the traditional "Teddy Bear Toss" common at many hockey games). The socks were donated to Lookout Housing and Health Society.
Indonesia: Nurses, Midwives Receive Training on Infant Resuscitation and Stabilization
More than 100 midwives and nurses met in Tomohon, in central Indonesia, to receive infant resuscitation and stabilization training. The six-day course was made available thanks to a partnership with the Indonesian Perinatal Association, or Perinasia, and the Church's humanitarian foundation.
Siska Sofiana Sinaga, a midwife on the small island of Siau, said, "Especially since I'm from a small island, if not for this event, I might not be able to update my skills. I am very grateful because with this training, I feel I will not be left behind so that we can help island communities to reduce infant morbidity and mortality in our area."
Read more about the Helping Babies Breathe course on the Indonesia Newsroom.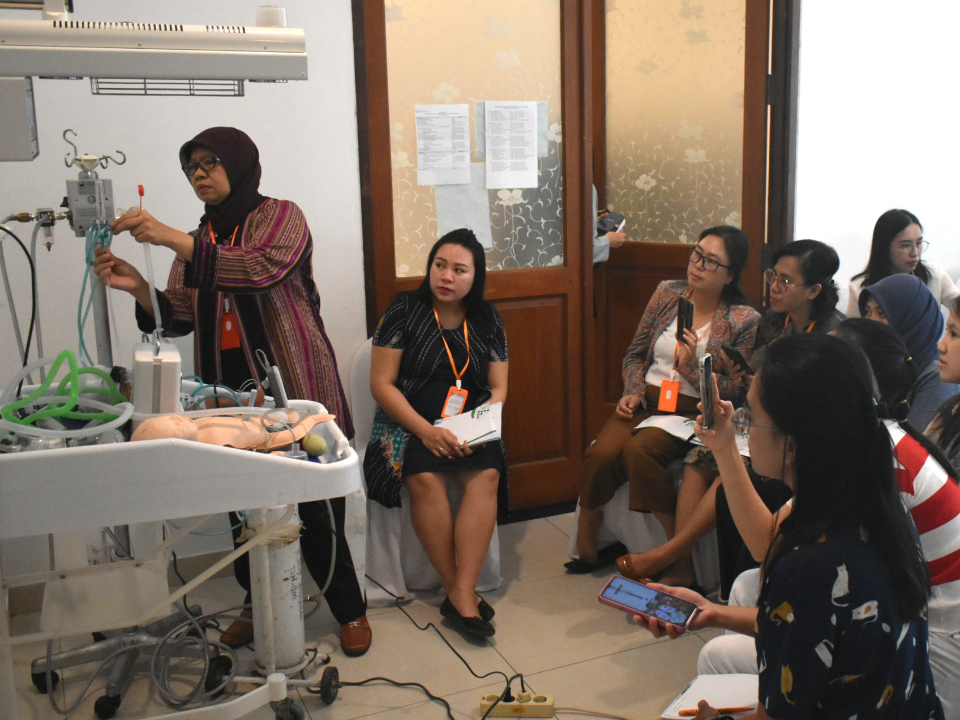 Ethiopia: Local Church Members Help With Tree-Planting Goal in Ethiopia
The city of Addis Ababa in Ethiopia is growing. On July 15 and 22, 2023, missionaries and local Church members helped plant trees, despite the rain. The service helped the city come closer to its goal of planting 25 million trees over five years.
Belarus: Local Nursing Home Receives New Equipment
A nursing home in the Voronovsky District of Belarus welcomed new equipment to its facility following a donation from international charitable public association "Sofia," a humanitarian program sponsored by The Church of Jesus Christ of Latter-day Saints.
"Help is never superfluous, especially if it comes on time," said Antonina Eymont, director of the Territorial Center for Social Services.
The donation, which was greatly appreciated by staff and residents, included eight new medical beds, two mobile bacterial air recirculators and a clothes dryer.
Read more on the Belarus Newsroom.
Benin: Church Builds New Cafeteria and Kitchen for a School
The Public Nursery School of Lobozounkpa in the Republic of Benin has a new cafeteria and kitchen thanks to The Church of Jesus Christ of Latter-day Saints.
"This beautiful gem will help ensure a good, hygienic environment and great meal service for our children," said Carolle Gninafon, headmistress of the Public Nursery School.
City official Germain Hounfonou added, "The contribution that this Church has made to this school and the children of our community leaves an indelible mark."
Nigeria: Stake Hosts Free Eye Clinic for Community Members
The Calabar Nigeria South Stake organized and hosted a free eye clinic on July 29, 2023.
A total of 154 people received care, which included an eye exam, distribution of eyeglasses and eye drops, and referrals to the Calabar Teaching Hospital.
Read more about the clinic onthe Africa Newsroom.
Peru: Women Receive Materials, Tools for Organic Gardens
Dozens of female entrepreneurs in Peru received materials from the Church to help grow organic gardens, as part of the "Entrepreneurial Women" project of the district municipality of San Juan Bautista de Iquitos.
Donated items included 11 tons of organic fertilizer, 87 wheelbarrows, 87 shovels, 87 rakes, 87 hoes and some vegetable seeds.
Read more on the Spanish Newsroom.