Relief Society in Action highlights the volunteer service of Latter-day Saint women in their communities around the world. The Relief Society is the women's organization of The Church of Jesus Christ of Latter-day Saints. It has more than 7.1 million members and is the largest women's organization in the world.
Latter-day Saint Charities President Participates in Interfaith COVID-19 Webinar
Sister Sharon Eubank, president of Latter-day Saint Charities, participated in a webinar with other global religious leaders on Thursday, June 25, 2020. The topic was "COVID-19, Religion and Belief: Role of Faith-Based Organizations." The panel discussion was hosted by the European Union Office of The Church of Jesus Christ of Latter-day Saints.
Sister Eubank, who is also part of the Relief Society general presidency, discussed the success of the Project Protect initiative in Utah, which involved people of many faiths sewing masks for health care workers.
Project Protect is one of about 600 projects Latter-day Saint Charities has responded to during the pandemic.
Project Protect Celebrates Volunteers for Assembling Nearly 6 Million Masks
Project Protect, an initiative sponsored by University of Utah Health and Intermountain Healthcare in partnership with Latter-day Saint Charities, recently achieved its goal of collecting 5 million clinical face masks that are being distributed to Utah health care workers fighting COVID-19.
"When a pandemic comes, then suddenly you realize there are shortages," said Sharon Eubank, president of Latter-day Saint Charities and first counselor in the Relief Society general presidency.
In mid-May, Sister Eubank and the other members of the Church's Relief Society general presidency — President Jean B. Bingham and Sister Reyna I. Aburto, second counselor — were among the project organizers who greeted volunteers with applause and signs inscribed with thank-you messages.
An extra week was added in June to give volunteers one last chance to participate in the community effort. On June 20, the last of the masks sewn by 57,500 registered volunteers from around the state of Utah were collected. In all, those volunteers donated around 800,000 hours to sew 5.75 million masks for health care workers.
"I'm just grateful to be a part of it," said Cathie Owens, a Latter-day Saint from Sandy, Utah, who sewed over 2,200 clinical face masks during the project's duration.
Video Encouraging Women to Become Global Citizens Translated Into 10 Languages
Earlier this year, Sister Sharon Eubank of the Relief Society general presidency of The Church of Jesus Christ of Latter-day Saints called on women to become global citizens. Sister Eubank, who is also president of Latter-day Saint Charities, addressed a group of women at Utah Valley University in Orem, Utah, about the status of women worldwide on February 19, 2020.
A Newsroom video was produced in English following her campus address. The video has now been translated into 10 languages to share with a global audience. Those languages are French, Spanish, German, Korean, Japanese, Portuguese, Russian, Italian, Chinese and simplified Chinese.   
The videos are now available on the Church Newsroom YouTube Channel.
Hygiene Bags Bring a Warm Feeling of Human Dignity in Finland
Sisters in the Helsinki Relief Society and Finland Helsinki Mission sewed and donated 60 emergency hygiene bags and nearly 200 towels for the homeless.
Each hygiene bag came with uplifting notes and was given to bring a feeling of "human dignity."
"It is nice to be making these [bags], and you feel good knowing that they are needed," wrote a sister who helped create the bags.
Read the full article on Newsroom.
Relief Society Sisters in French Polynesia Donate Cloth Face Masks
Women of the Relief Society from the Avera congregation of The Church of Jesus Christ of Latter-day Saints recently mobilized forces to sew 1,200 cloth face masks for the protection of children and elderly residents in the community of Taputapuatea on the island of Raiatea in French Polynesia.
The masks were delivered on Monday, June 22, 2020, to Tavana Jeannette Taea, the first deputy mayor, who received them for older residents and the four primary schools in the community.
Learn more about the project on the Pacific Newsroom.
115 Care Packages for Quarantined Missionaries in Australia
Lara Johnston, Relief Society president of the Brisbane Australia Stake, assembled care packages for each of the more than 100 missionaries of The Church of Jesus Christ of Latter-day Saints quarantined in Brisbane, Australia.
Johnston wanted to make the missionaries feel at home as they were in a two-week quarantine as part of local requirements because of COVID-19.
"Leave it with me. I'll sort this out," said Johnston when she heard about the need for care packages.
Read more on the Australia Newsroom.
Donations Collected in Australia for Preschools in Papua New Guinea
In Papua New Guinea, Latter-day Saint mothers and other women from the local communities run about 20 to 30 preschool groups.
Earlier this year, donations were collected by Latter-day Saints in the Queensland, Australia, suburb of Windaroo for students in those schools. The items included scrapbooks, coloring books, pens, pencils, sharpeners, erasers and small whiteboards.
Read more on this service project on the Australia Newsroom.
Latter-day Saint Scholar Addresses Interfaith Scotland Leadership Event
Dr. Susan R. Madsen, a Latter-day Saint scholar, was the keynote speaker at Interfaith Scotland's women and leadership event.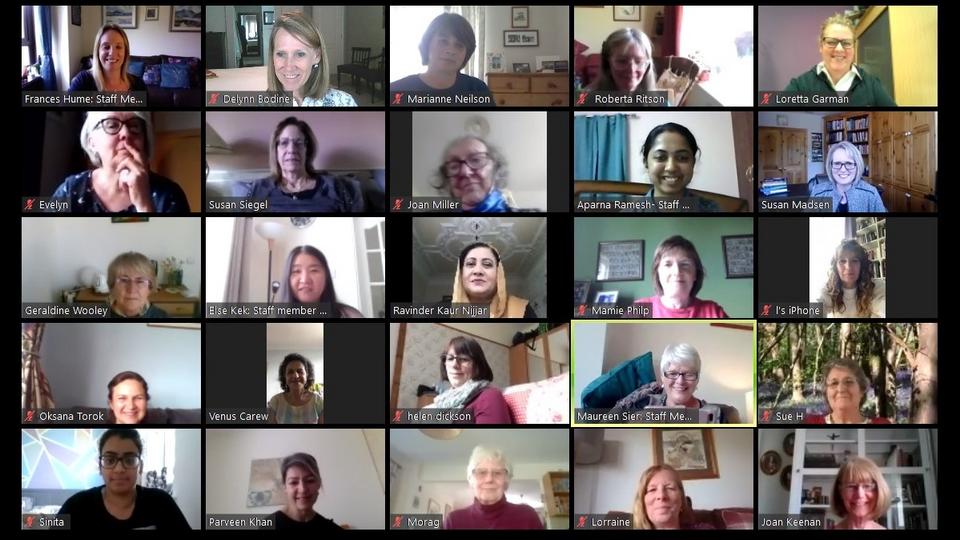 Dr. Madsen addressed the group via videoconference from her home office in Utah and said it is important to understand why women's leadership matters.
"We are women of influence. We are women of strength, and women who need to use their voices to move forward … really moving our countries and our cities and our world forward. … There's never a better time [than] right now," she said.
Read more about the conference on the United Kingdom Newsroom.
Sisters in Japan Donate Face Masks
Members of the Relief Society from the city of Hachioji, Japan, decided to make and donate face masks to a mental health facility they worked at on Friday, May 22, 2020.
Due to the shortage of COVID-19 supplies, the sisters turned to social media platforms Facebook and LINE for additional help. The sisters received 85 sheets and many disposable masks in 10 days.
Read more on Japan's Newsroom. (Japanese)
Church Members in Europe Help in Coronavirus Crisis
Relief Society sisters in different parts of Europe came together to make protective equipment to prevent the spread of COVID-19 on Wednesday, May 6, 2020.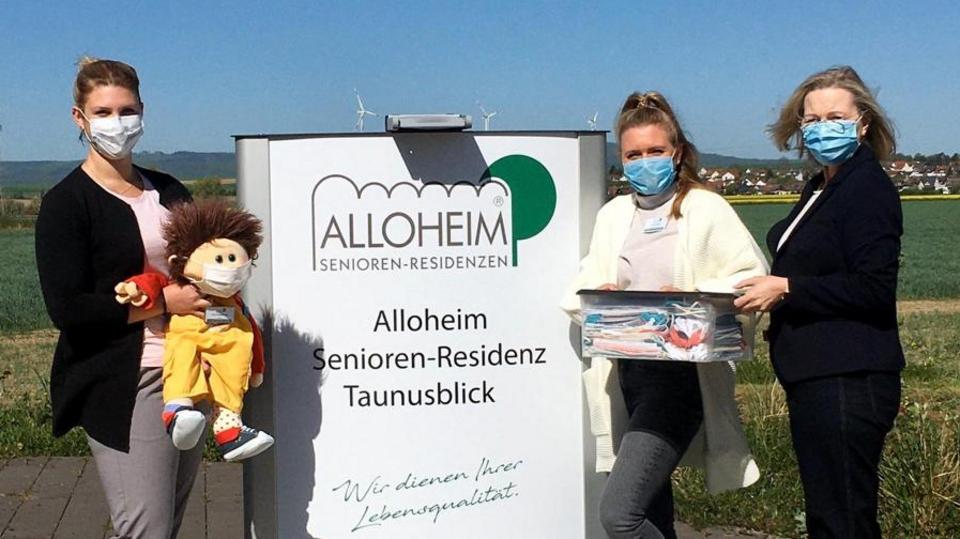 Sisters from the Friedrichsdorf Germany Stake sewed and donated more than 400 face masks and 160 laundry bags to local nursing homes and health care facilities.
"We knew beforehand that we have wonderful women in the Church, but we were once again very impressed and humbled by the way the sisters got together and supported each other in word and deed," said Ute Krcmar, leader of the stake Relief Society.
Read more about the initiative here. (German)
Tribute to Bolivian Mothers
Bolivian mothers celebrated Mother's Day on Wednesday, May 27, 2020.
This special day commemorates hundreds of Bolivian women who participated in a battle for freedom in 1812. Hundreds of women died on a hill known today as "La Coronilla."
Click here to read full article. (Spanish)